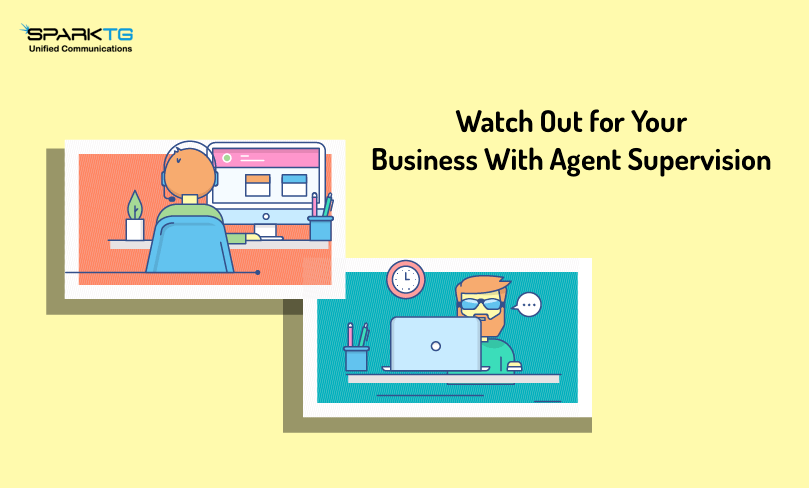 Watch Out for Your Business With Agent Supervision
It is not an easy task in itself when you are loaded with your core business operations and have to handle numerous calls each day, keeping a high standard for each call to suffice your customer's satisfaction.
How will you determine that your business is performing all the functions effectively?
For a call center manager to analyze the performance, certain key performance indicators are assessed to check the time and effort given by your agent and his efficiency in managing the calls regularly. These indicators can give you some idea as to how the day-to-day operations could be managed profitably and adequately. It will focus on the chief pain points of customer that can help you in rectifying your operation if required.
Let us go through some of those indicators that can help in boosting your customer engagement and monitor your agent's performance as well.
A number of calls blocked: The 'blocking of call' situation arises when the callers are queued up and receive a busy tone when waiting on line. This happens when no agent is available or the voluminous calls could not be handled properly. If no agent is available then the agent's absentness could be verified and analyzed if such a regular pattern is maintained by him.
Average Queue time: A queue makes a customer irritated and sometimes forces him to leave abruptly. Keeping a track over the wait time can ensure you what other measures could be taken to lessen this time.
Average Call Time: This time is calculated since the call gets connected to its end. The analysis of call time would deduct how much time an agent spends in answering the queries. This is an important metrics to consider since it is directly related to customer satisfaction.
First Call Resolution: A very crucial step as this shows how much a customer is engaged in the call and even interprets how much effect the agent is during the conversation.