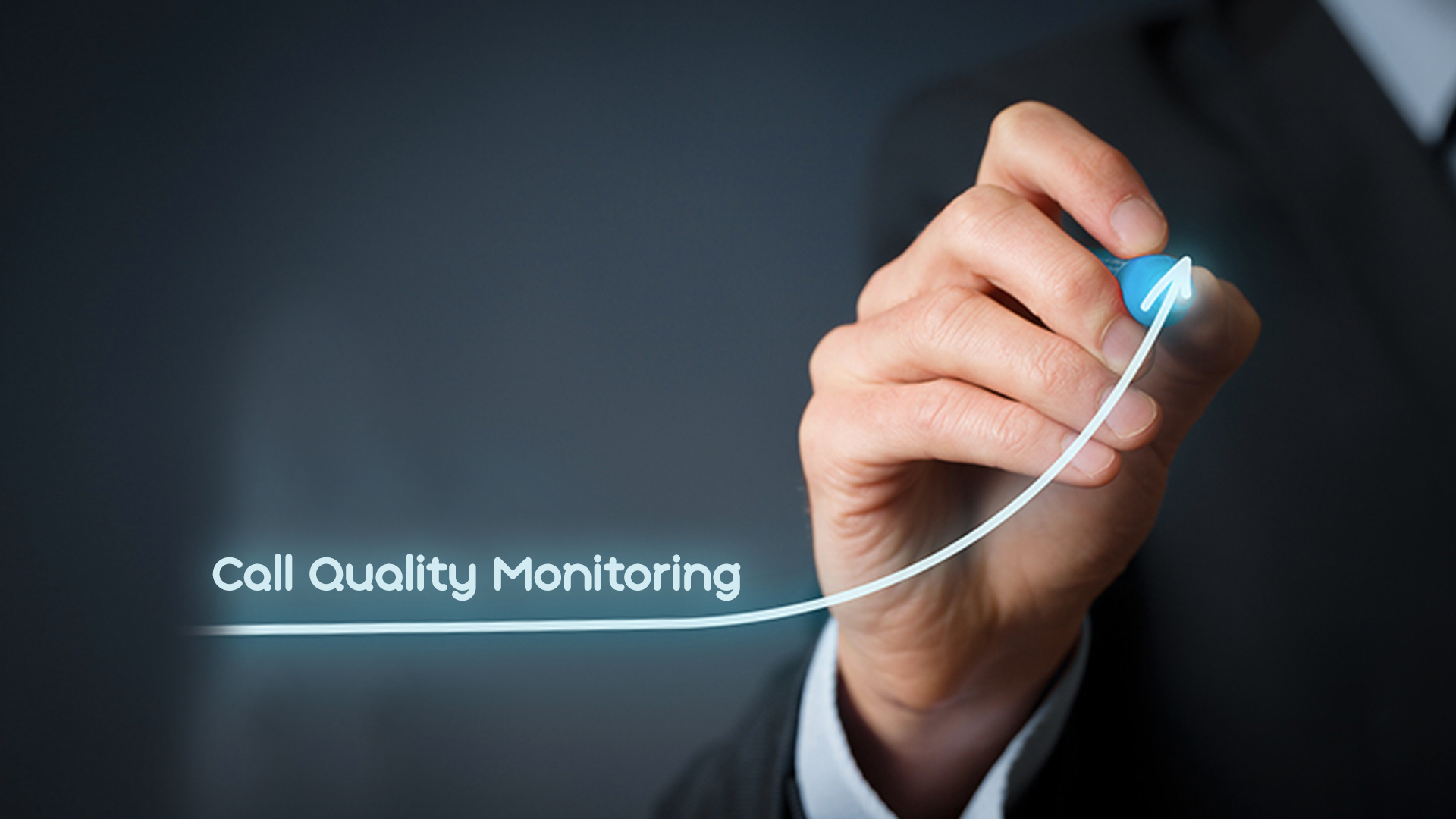 Tips for Effective Call Quality Monitoring
Call Quality Monitoring means listening and evaluating phone conversations between staff and customers to improve call handling. Further, it also helps to enhance customer service, loyalty and revenue.

Initially, key messages to be conveyed during a call is discussed with the client. These are then incorporated into a scoring matrix by the QC team to monitor agent calls. Feedback captured within the system facilitates effective and regular communications between the agent and the customer.

There are several kinds of Call Quality Monitoring applications such as Call Management Software which enable organizations to formally score, evaluate and report on agent calls. This helps to quantify the success of their interactions with the customers. It basically plays a vital role to improve agent performance, to drive business revenue for the organisation.

What are the typical features in a Call Quality Monitoring System?

Electronic evaluation forms, scoring mechanisms and customised reporting capabilities
In the innovative solutions there are agent learning centres. Here calls can be tagged; notes can be added to assist with agent self-coaching.
Also, there are agent desktop screen recording features to detect the on-screen activities which occurred during the call.
Here mentioned are essential tips using which you can effectively manage Call Quality Monitoring:-
Assigning responsibilities to a quality monitoring team
By doing this, Supervisors can use their time to manage and support agents while allowing a designated team to monitor and evaluate calls in the best way possible. At the same time, it is also crucial to determine the training needs of the staff to enhance call monitoring abilities. This is because, to be able to deliver their best, agents need to be trained and coached properly. Agents must be provided with call scripts for consistent quality, behavioral training, and assistance for better interactions with customers etc.
Generating a secure database of all calls
It is immensely important to save all the calls from a company on a safe intranet system. These calls would be scrutinized and assessed by the QC team (Only QC administrators must be allowed to access it) for call monitoring purposes. Thus, creating a secure database of calls would be quite beneficial.
Using more than one specific method for quality control
Utilizing different methods for quality control to attain good results is essential. Skilled and flexible QC team must deploy a wide range of methods to analyze every area of the company's customer service performance. Some of these methods include recording 100% of calls, allowing clients to access their own data by establishing a remote listening facility, going for Call levelling Sessions as and when required, and several others.
Making use of The Scoring Systems
Having a facility to benchmark QC (through QC score cards) is crucial. Agents must score at least a minimum of 75% when evaluated on their calls.

The scoring is usually marked on a scale of 1-5 on skills such as probing questions and embarking on a business conversation, handling objectives, active listening, call handling etc. If this standard is not attained by the agent for specific calls, it is immediately passed to the team leader.
Conclusion
Call Quality Monitoring is an important feature for any organization desiring to reveal valuable insight into their business' performance, determining areas for improvement and expansion.

Amongst the several benefits quality monitoring can deliver, a high performing workforce is most noteworthy. Also, QC helps to yield both quantitative and qualitative data useful for tweaking the Contact Center processes. Even smaller, newer companies can benefit with the help of best Call Management Software to manage critical business calls.