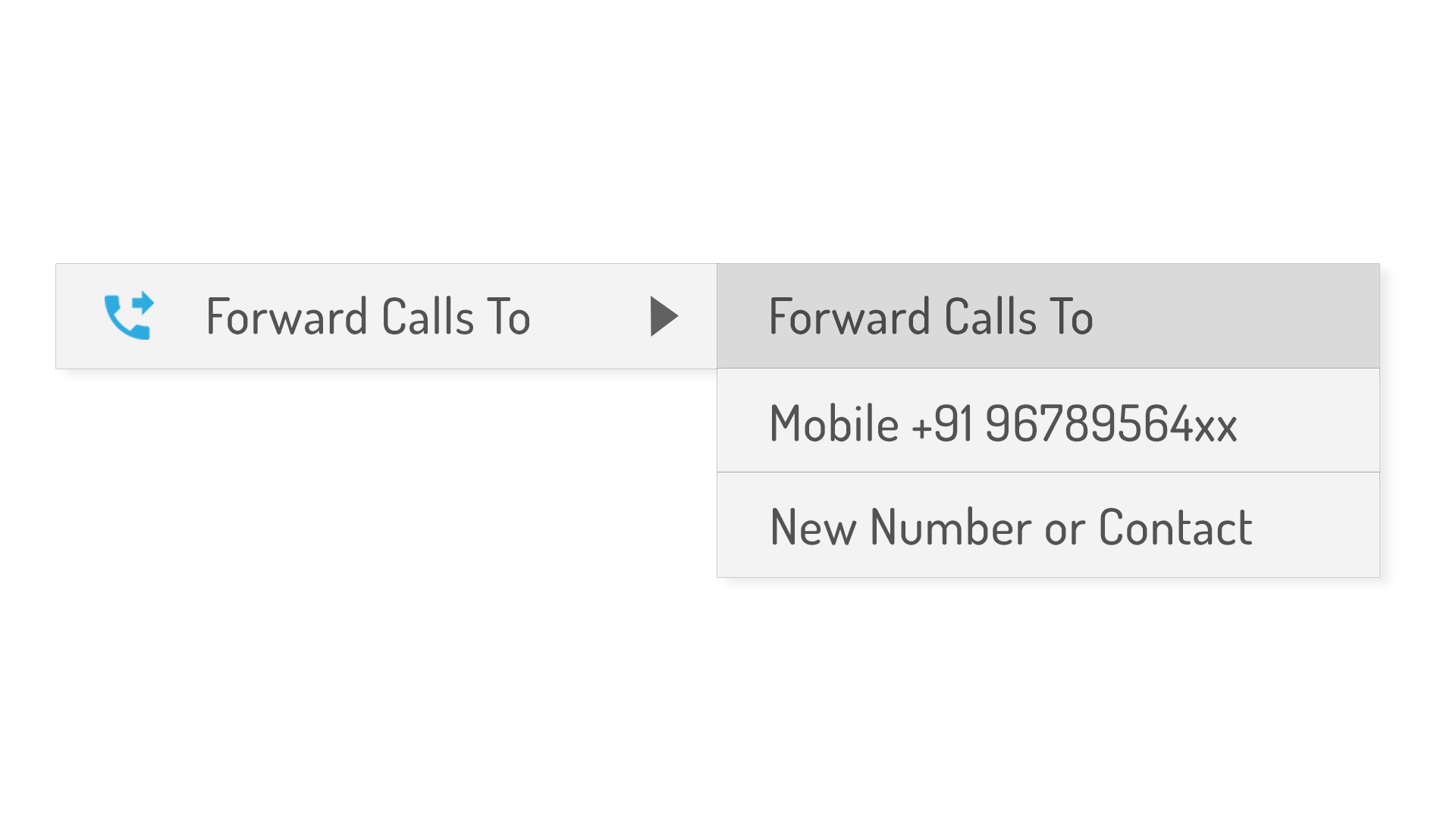 Importance of Call Forwarding Solution for Businesses
Consumers will wait on hold for an average of 11 minutes before hanging up. – HelpScout
A seamless communication lays the foundation for the success of your business. Not only it ensures an unbroken flow of information across various channels but also helps businesses keep customer satisfaction at par. Whether it is a new startup or a well-established company, businesses need to be 'on call' all the time, regardless of the location. Missing even a single call can make you lose a potential customer forever.

Fortunately, with cloud contact center, businesses have call forwarding tool that helps them forward incoming calls to the right department or agent. Call forwarding enables companies to connect with their customers with the most suitable agents anywhere, anytime.

Here are some of the most pressing reasons every business should have call forwarding solution.
Divert calls to any part of the world
Gone are the days when expanding businesses on the global stage was a cumbersome task. Thanks to modern innovations, like call forwarding that has made the world's markets more accessible than ever, even for newly launched startups.

The best part of a call forwarding services is that it allows agents to work from any part of the world as long as they have an internet connection. Call forwarding system can be put in place to work sequentially, i.e. contacting other call agents or departments if they are too busy to attend customers' or clients' calls. This way, businesses do not miss even a single important business call by improving their ability to convert as many leads as possible into potential customers.
Reduced voicemails
Another benefit of call forwarding is that it prevents callers from being faced with voice mail messages. Voice mails are often perceived as impersonal by many customers. They may not have that confidence that whether their messages will be promptly responded to. With a call forwarding system, a business can use multiple numbers to assist customers.
Easy installation
Setting up a functional call forwarding services is easier than businesses often assume. Besides, it is a cost-effective process which doesn't require additional infrastructure, like cables and wires. In fact, a cloud contact center offers this feature as part of their services. Upgrading a call forwarding system is a quick and simple process. It enables businesses to scale up their operations whenever they wish. Simple changes in configuration allow them to add new lines for new employees as they join. This real-time flexibility allows you update your call forwarding system in a breeze.
Improves mobility of employees
Because call forwarding enables us to port phone calls to a call agent's phone, it increases their mobility without putting their availability at stake. It makes easier for your employees to work from home or travel without the risk of missing an important business call.
Expand presence
Call forwarding allows businesses to expand their perceived presence by providing multiple numbers forwarded to a central location. This lets customer call a toll-free number, which is further diverted to the right department or agent when they access businesses mail phone line. It is an improved solution over placing a long-distance call, which makes customer worry about the additional charges.
A money saver
For expanding the business, money has always been a chief concern. There is no point having all of these great features and offer unsurpassable services if businesess can't manage to earn a profit. Fortunately, with our cloud contact services, that offer a wide range of services, you can choose a cost-effective program to integrate into your business.

Being a leading contact center, we at SparkTG, offers a range of tailored solutions and advanced products. We help you build trust with your customers when they call you. Contact us for any further question or query.