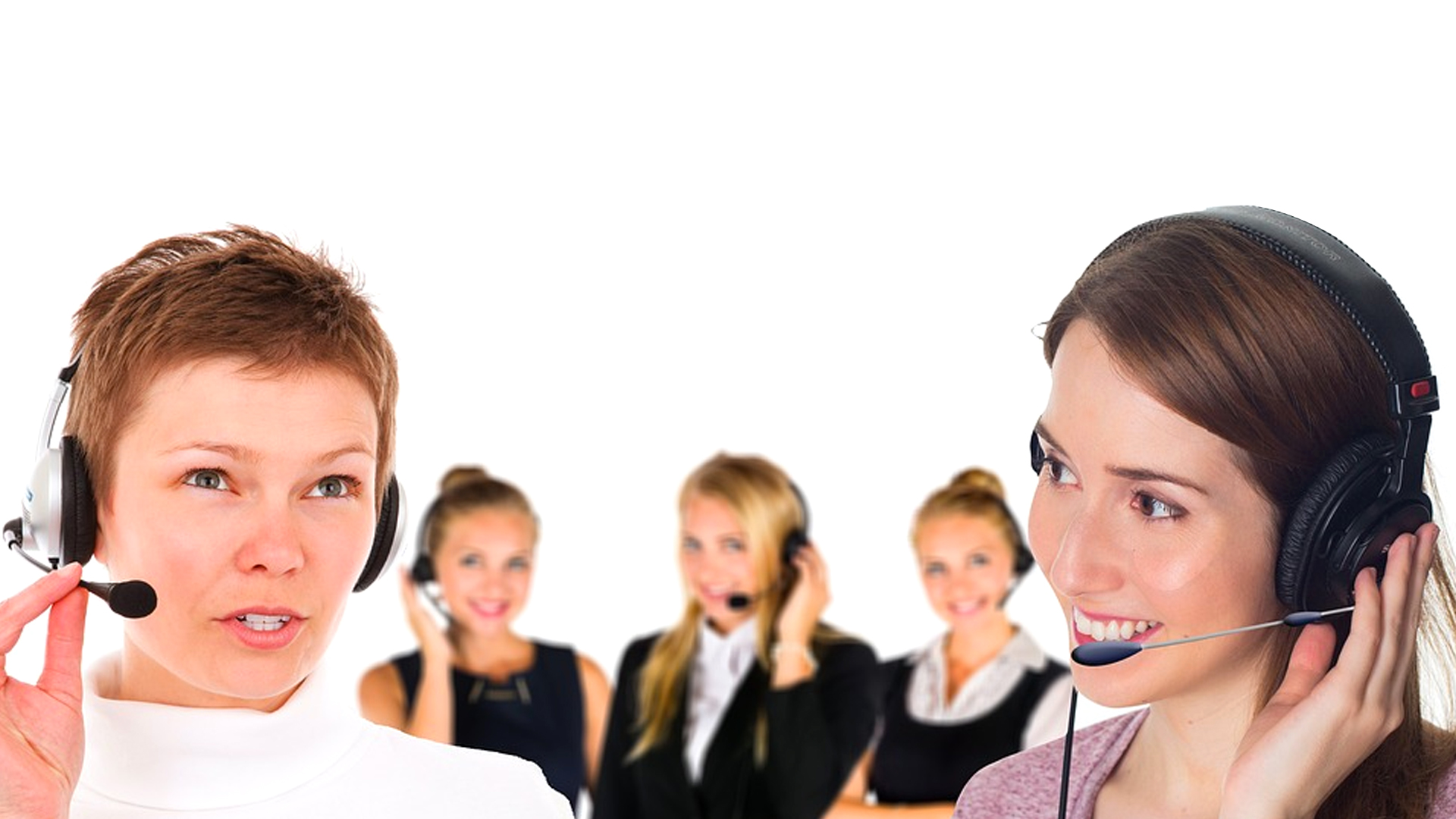 Understanding the Difference between Contact Centres and Call Centres
Call centres and contact centres – It is often difficult for people to pinpoint the difference between the two. It is why, customers often use them interchangeably. Though both handle customer service, a large volume of calls but the models differ in multiple ways. When it comes to exploring their potential advantages and drawbacks for your business, it becomes important to understand the difference between the two.

Except for a few common services, contact centres offer multiple additional services, for example:
VoIP Telephone Services
Call reports & recording
Blended calling
Custom IVR
Sticky agent
Real-time call monitoring
Cloud telephony
Agent dashboard with live caller info
A contact centre fulfills the growing need of omni-channel customer support.
Let us go through the difference one by one.
What is a contact centre?
Advanced call distribution
Contact centres are laced with advanced features to handle a large volume of calls efficiently. For example, Interactive Voice Response (IVR) which allows them to efficiently distribute calls and boosts first call resolution by directing it to the most appropriate agent. This feature offers businesses to handle their customers' calls smartly by giving them an option to reach the right agent/department.
Modularity
Contact centre can snap their call agents' access and priorities to attain maximum efficiency in real time. Shared contacts and objectives enable contact centre agents to work as a team through different channels, inbound or outbound calls, etc. tighter security and secure data are another benefits that come with contact centres. The structure and functioning of a contact centre is pretty flexible to adapt inconsistent call volumes.
Real-time reporting
Contact centres can monitor and mentor call agents in real-time using spy and whisper mode. These channels are often complex and contain a large volume of data, but contact centres have all the advanced tools to interpret and draw meaningful conclusions from these data.
Other features
Contact centres also offer many advanced features, like:
Blended calling – This feature allows call agents to not only answer customer calls but also call back for sales, follow-ups, and service.
Admin dashboard – It enables contact centres to stay on top of everything with supervisor tools that help businesses to monitor, react and control.
Telephone APIs – This feature increases call agents' efficiency by preventing them to shuffle between CRM and telephony.
What is a call center?
Call centre operates mainly over the phone as their key channel of communication. Call centres are designed to majorly handle massive volume of calls, and the typical purpose is to handle customer support, provide technical support or sales. They can perform inbound or outbound calls or maybe a hybrid of the two.
What can call centres do?
Call centres can fulfill the following purposes:
Telemarketing – Telemarketing is one of the most common functional areas of call centres.
Fraud prevention – It is another great use of call centres where teams engage in fraud prevention by following up purchases and transaction.
Collection – Collection calls are a great way to constantly follow-up on debts without the need of businesses assigning their in-house employees for this.
Information gathering – There are many tasks which require businesses to gather information, for example, short surveys by calling customers, figure out their future needs, etc. Call centres help in all these tasks.
Comparing the two
Omnichannel services have become an obligation of businesses which push them to opt for cloud contact centres. When businesses provide several ways for customers to interact with them, they have to ensure that it is easier for consumers to access businesses. It enables businesses to remove all barriers between them and their customers. For example, some customers want to access business only over the phone, some prefer emails, while some are comfortable with texts, WhatsApp or social media. In order to hook all customers, businesses should be active on all possible channels, and it is where a contact centre helps them.